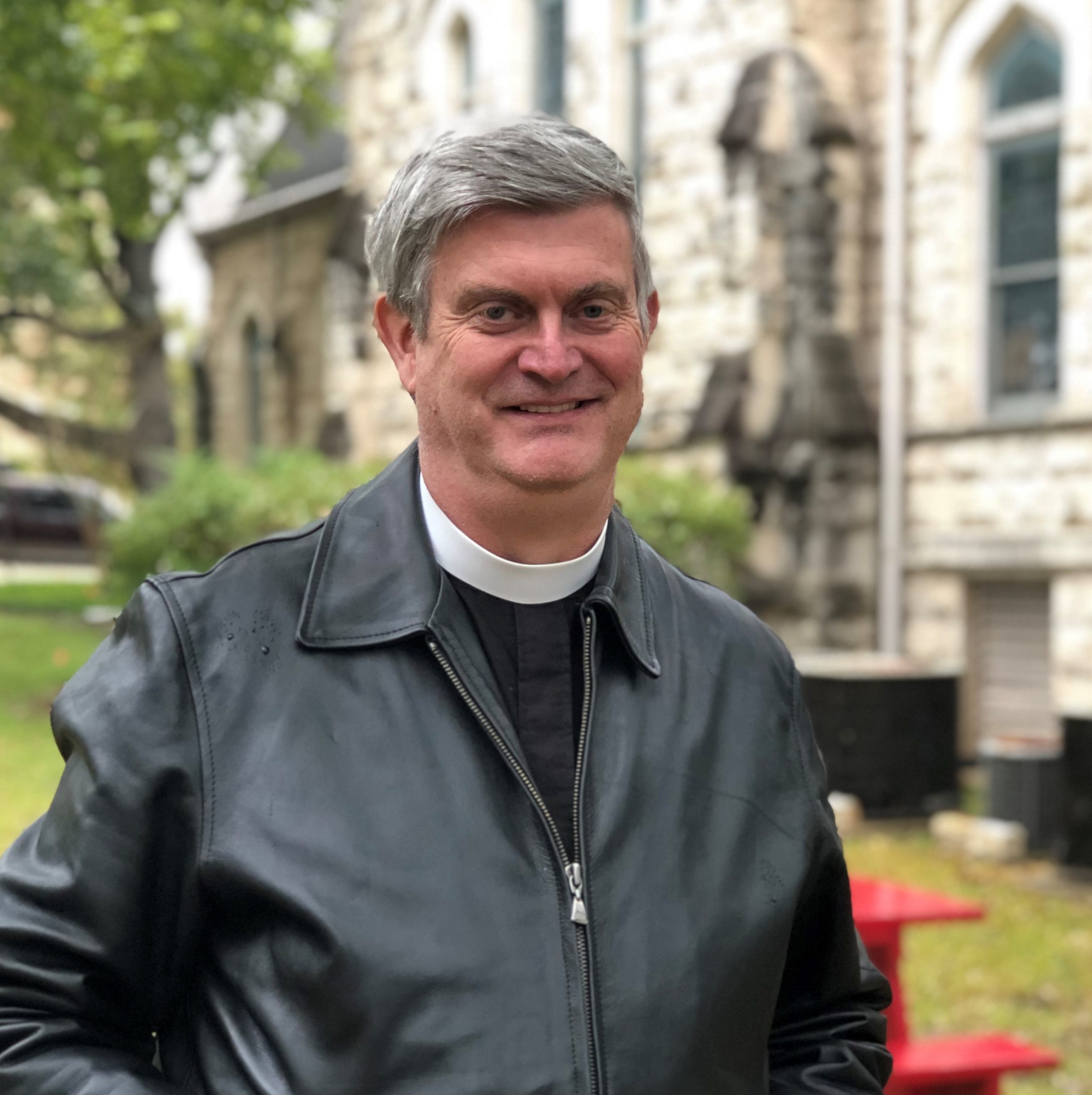 "To all the saints in Christ Jesus who are in [Milwaukee], with the bishops and deacons: Grace to you and peace from God our Father and the Lord Jesus Christ" (Phil. 1b-2, adapted). St. Paul addressed the Christian community at Philippi with words like these, and it's a privilege to greet you with your patron saint's assurance of God's grace.
In consultation with Bishop Lee and with the Rev. Scott Leannah, Canon for Ministries in the Episcopal Diocese of Milwaukee, your Wardens have called me to serve as your Interim Rector while your search committee discerns the call of your next Rector, beginning Sunday, Sept. 12. My wife Becky and I visited St. Paul's on Sunday, July 25, and participated in worship with you. We were warmly greeted by members of the congregation, and pleased to hear the words of encouragement, grace, scholarship, and wisdom offered by Fr. Michael Cover. It's a privilege carry on his good works and those of Fr. Brad, and to be entrusted with the care of your congregation during this important and challenging period.
Clergy leadership transitions always are times of both excitement and of anxiety, and the COVID pandemic creates has left many congregations facing disruption and uncertainty. Disruption and uncertainty were precisely the state of affairs into which St. Paul addressed the Philippians with his words of grace, peace, hope, endurance, and love. And having acknowledged their own struggles (and, characteristically, his own), he told them, "Work out your own salvation with fear and trembling; for it is God who is at work in you, enabling you both to will and to work for his good pleasure." Those are good words to consider as Becky and I prepare to join you.
In the meantime, you are in my prayers and in my heart. You can learn more about me and my family here, and you can find contact information for me here. We are eager to join you and begin this next chapter of your congregation's life together. "To our God and Father be glory forever and ever. Amen. Greet every saint in Christ Jesus. The friends who are with me greet you. All the saints greet you, especially those of the emperor's household. The grace of the Lord Jesus Christ be with your spirit" (Phil. 4:20-23).
Much love,
Lane✠