Several years into my first call as rector to a parish, I attended my first CREDO conference at the Roslyn Center in Virginia. The program pairs clergy with Shepherds in several areas of ministerial life, including vocation. As I described what was and wasn't working well for me as a new rector, my Vocational Shepherd asked me whether despite my intention or that of my congregation, God might have called me there for Interim Ministry. I never had considered that possibility.
When I was in transition and becoming rector of my next parish, I was struck by the wisdom and skill that George Martin, the Interim Rector who came before me, brought to his ministry. And I stayed in contact with him throughout my time in the parish we both had led. During my 2018 sabbatical, I set out to discern my next call, and quickly realized not only that it was time for a change, but that change itself is where I feel most spiritually and professionally engaged and skilled. Change is where my wife and I always have found the most joy in our life together.
Paul writes, "Listen, I will tell you a mystery! We will not all die, but we will all be changed" 1 Cor. 15:51, and the Gospels describe that Jesus was not just changed, but μετεμορφώθη (metemorphōthē), or "transfigured," revealing his own true nature and our own true future Matthew 17:2. The Christian life is all about our coming to terms with the fact that we are made to be "changed into [Jesus'] likeness from glory to glory" BCP p. 165. The change is where the action is.
Change also is where I find myself doing my best work. Toward the end of The Godfather (1972), Michael tells his adopted brother, "You're not a wartime Consiglieri, Tom." My leadership and ministry is at its best during crisis and opportunity. It's been a difficult but helpful insight to realize that I'm not a peacetime Consiglieri. I don't enjoy or appreciate change for its own sake, but I find that making complex decisions and taking lonely actions create, for me, what author Mihaly Csikszentmihalyi calls Flow, and what Frederick Buechner calls "the place where deep gladness and the world's deep hunger meet."1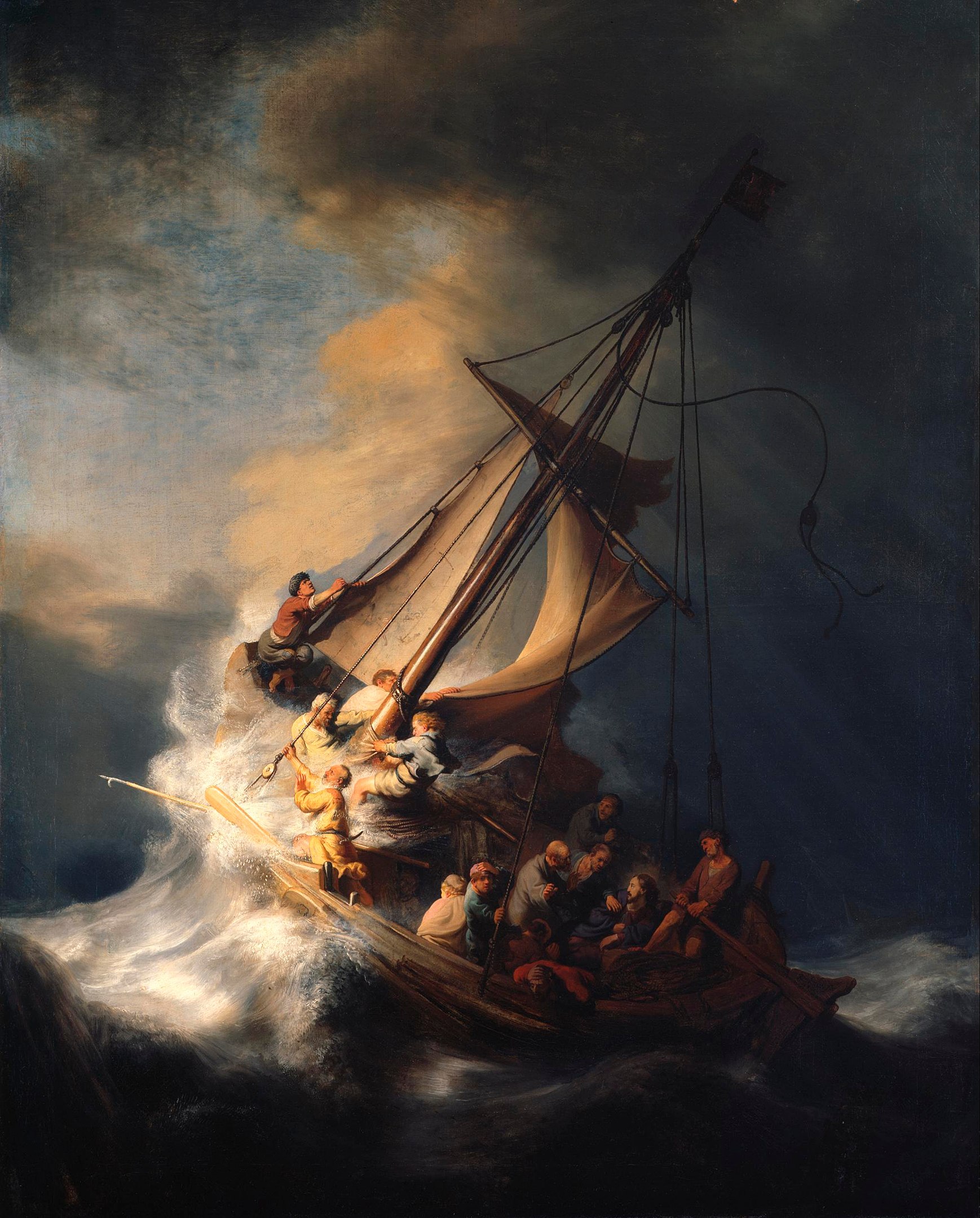 Like most clergy, I believe that the contemporary Church is in a period of massive change. And if we're candid, we're experiencing the form of change we fear most: death. But as Christians, we know that death and the cross are necessary conditions of metamorphosis and resurrection. As our burial liturgy reminds us, "For God's faithful people, life is changed, not ended" BCP p. 382. The Church is dying only in the sense that it is becoming something new, but just as the disciples didn't recognize the resurrected Jesus, we may not recognize what the Church is becoming. I believe that transformative change happens not during periods of stability and calm, but when we find ourselves calling out in a storm like the disciples to a sleeping Jesus, "Teacher, do you not care that we are perishing?" Mark 4:38 Jesus sees the storm, and even the perishing. But Jesus also sees and directs what we are becoming.
I love to visit Death Valley in mid-December when the moon has set, for the peak of the Geminid meteor shower. I lie on my back on CA-190, watching and waiting for a glimpse. Transformative change happens during the storm, and not the calm. I enjoy interim ministry precisely because the boat is rocking, and the opportunities to be present when God is acting are at their peak. Not all the disciples were called to witness the Transfiguration, but when God is acting, I really want to catch a peek. John writes, "Beloved, we are God's children now; what we will be has not yet been revealed" 1 John 3:2, and that's why I want to spend the remainder of my active ministry this way.
1 Buechner, Frederick. Wishful Thinking: A Theological ABC. New York: Harper & Row, 1973.
Updated 2021-08-17 15:22:26